Our new album titled "The Last Goodbye" will be available digitally on MAY 29th! HOLD ON!…due to COVID-19 processing/release for other music platforms (iTunes, Spotify, etc) will be delayed 🙁 We will keep you posted as they give us the green light! Listen to the new album on Bandcamp & Reverb Nation though!
As far as our rescheduled JULY 11th show (with Casual War) at Jammin' Java is concerned: we have not heard of a change/cancellation/reschedule as of yet.. so just assume that it's still a GO! We don't know what a live show will look like at the time? Audience keeps 6 feet apart wearing masks & gloves? We don't know…
We will make an effort to provide physical copies to anyone interested (CDs, shirts, something else?). This time around we have also sprung for 12″ 180 gram vinyl records! Extremely limited to 100 copies! So get yours cuz once they're gone, THEY'RE GONE FOREVER!!!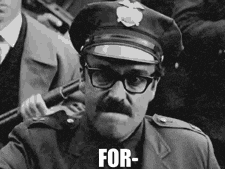 Stay safe, wear a mask, wash your hands, stay home, listen to lots of good music!